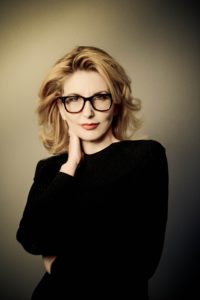 Amela Odobasic heads the Public Affairs Division of Communications Regulatory Agency of Bosnia and Herzegovina since 2001. In 2014, Amela joined the ITU-D Study Group Question 7/1 on "Access to telecommunications/ICT Services by persons with disabilities and with specific needs" as one of the co-rapporteurs. Furthermore, she has been nominated a Vice-Chair of ITU Study Group 1 for the mandate 2018-2021. Nationally and internationally she devises and implements advocacy campaigns and delivers training courses on ICT accessibility on behalf of ITU. She believes that by joining forces in creating the accessible ICT ecosystem, the stakeholders can ensure digital and social inclusion not only for persons with disabilities but all citizens.
Importance of Accessible ICTs in Bridging the Digital Divide
Accessible Information and Communication Technology (ICT) opens significant opportunities to improve the quality of life of persons with disabilities and ensure bridging the digital divide. Importance of accessible ICTs in Bosnia and Herzegovina should be given a priority considering that over 10 percent of its population is still deprived of accessible ICTs.
In bridging the digital divide, ICTs must be accessible and affordable for All. Achieving this requires implementation of synchronised actions by all stakeholders: governments ensuring that all citizens have access to information and communications, education, public services (e-health, emergency, etc.) as well as work market; industry/manufacturers/private sector creating a market for accessible ICTs and increasing their business value; academia (universities recognize the importance of expanding their curriculum on ICT accessibility). Besides, accessibility should be envisaged from the Universal Design perspective, which has both economic and social benefits. Economic benefits include: increase in sales, client acquisition, search engine positioning, more visibility, profitability, competition diversity and increase in market share, while social benefits include government for all, online banking, access to information, online education, social responsibility and independent living.
To bridge the digital divide by ensuring accessible ICTs, raising awareness in ICT accessibility and capacity building represent key components. International Telecommunications Union (ITU) developed and made available policy and regulatory guidelines on accessibility for a range of technology areas such as television/video programming, telecommunications and mobile phones, web accessibility, public access services and public procurement (Model Policy Report).